As a few of you know, I enjoy the autumnal flush teas from Darjeeling the most out of all the flushes.
I was able to order up some very fresh, 2010 autumnal flush Darjeelings for a very reasonable price from
DarjeelingTeaXpress
.
I came about this vendor, which is very new, by means of
Lahikmajoe's blog
. He talked up the teas quite nicely and it, being the time I enjoy autumnals, enticed me to purchase a few.
This is a Castleton Estate Autumnal Flush FTGFOP-1, made from China tea plants.
The dry leaf is delicate but still releases scents of squash, pumpkin, banana, muscatel and basil.
Squash is a common theme I have noticed with the autumn flush teas. To me, it is a kind of trademark.
The liquor is easy-going and absolutely fantastic.
Brown sugar sweetness;
butternut squash notes;
pine wood on the exit.
Citrus (referring to oranges, which have a much sweeter and lighter citric acid taste than do limes or lemons) and a cooling mint comprise the aftertaste.
The liquor is smooth, rich and full, but not overpowering. The liquid is quite light for the color.
It presents the palate with something simple to enjoy.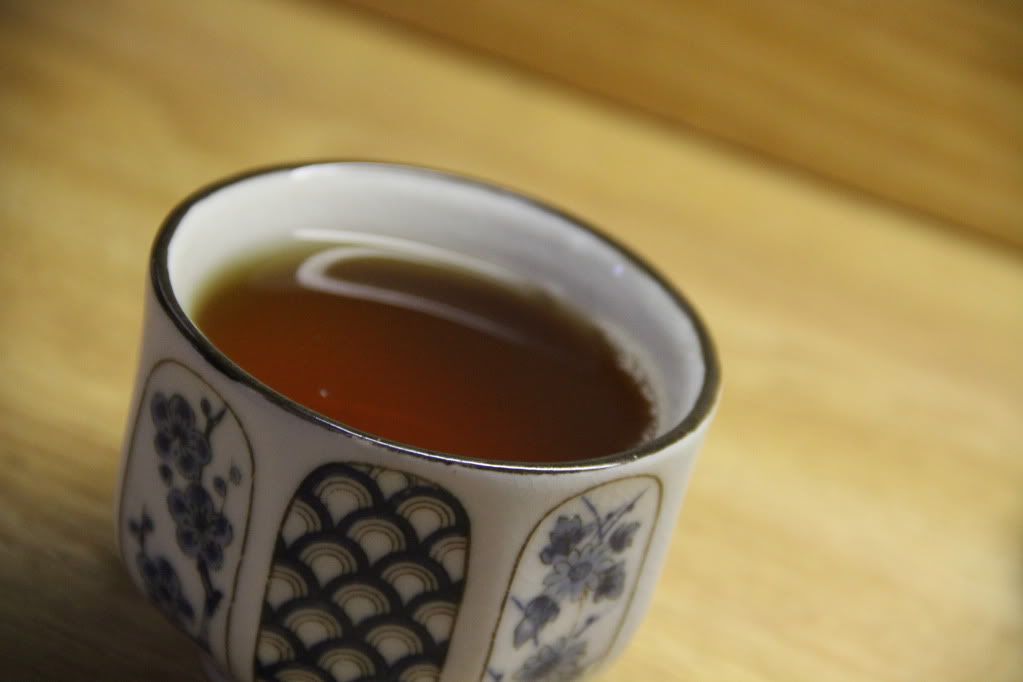 Texturally pleasing with a delicious flavor; my kind of tea.
It is comforting in the winter season.
A very mild astringency sets in only about 4 cups into the session.
The tea has clarity and a simplistic form.
Very straightforward and honest.
I admire this darjeeling for its savory qualities and its simplicity, which extends even to the brewing. It is not picky as far as parameters go.
It is one of those teas you can dump into a pot, pour hot water on, and leave to steep without really paying much careful attention, yet, it still turns out a pleasing cup.
From time to time, I enjoy something so very primitive.
Beauty is not all about complexity; sometimes, even the most beautiful things can be found in the simplest forms.
~billy