Now that spring weather has come upon the mid-west, it is time to break into the green teas.
This is a sample from none other than the great green tea aficionado,
Gingko
(read her review here as well).
Flowers, hay, sweet grass and a mixture of light fruity notes are immediately recognized as the package is opened.
The leaves look very natural and have a good color and texture. The quality is apparent. The leaves are examined, appreciated and then put in the warm gaiwan.
As the water is poured over the leaf for the first infusion, the sweet grass note is accentuated in the aroma. Mint and rosemary accompany it.
Even as this sample is a bit old, it is still quite pungent and fresh.
The liquor has a
bold
mouthfeel. It is heavy, cooling and smooth.
Light mango and grass flavors are tasted, pondered upon, and then dissipated, making way for chestnuts to leave their toasted flavor; a reminder of the intense care and dedication needed to produce such a tea.
The flavor is fitting for the weather, as the sunlight is illuminating the beautiful scene out my window.
Green bean flavors appear in the latter infusions. On the whole, this tea is mellow, smooth and perfectly astringent.
In some respect, this tea reminds me of a
green
I had last year.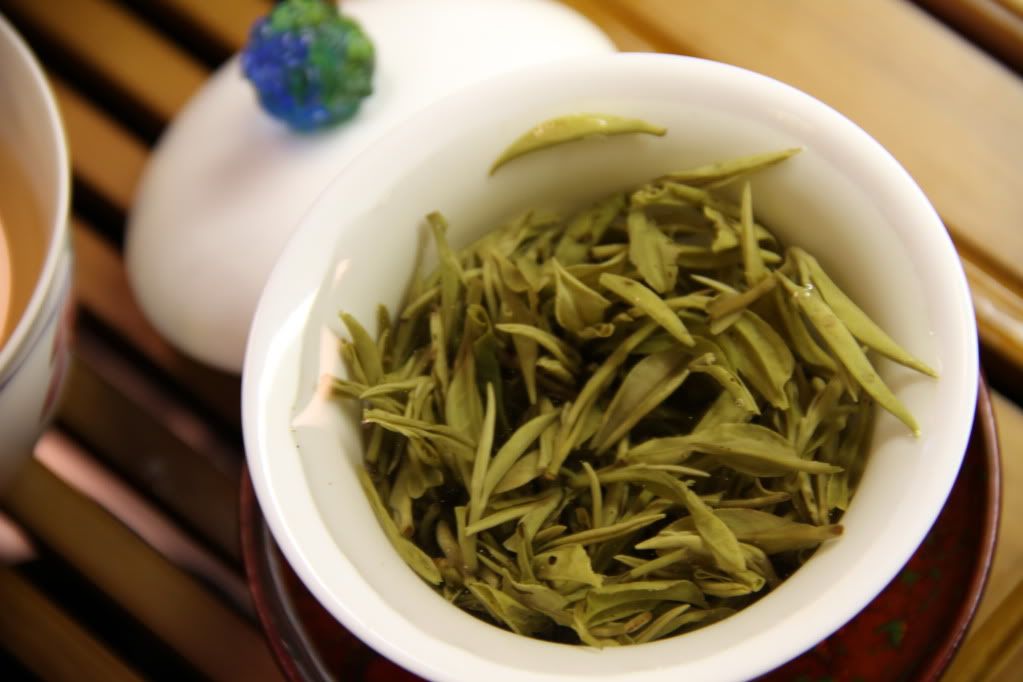 Spring is fresh and clean, and this tea represents those qualities.
The spent leaves, being suspended by the water, are beautiful.
The scene in the cup matches the mood of the season.
~billy